Gil feat. Bagoes - A Thousand Miles (Vanessa Carlton Cover)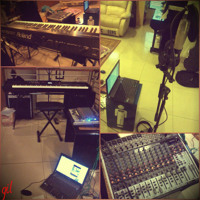 So, i forget when, but i've found this pretty nice cover of Vanessa Carlton's A Thousand Miles. As the true fan of Vanessa Carlton, i can be quite sure that the cover is quite neat, both the music and the lyric, especially for someone who doesn't speak English as the mother language.
Moreover, the female singer is my best friend's friend, which it means that she's my friend too, though we haven't ever met each other yet. Her name is Gilang Cahya Mustika, one of the finest members of Voca Erudita, Sebelas Maret University's Vocal Group. Well I guess i'm so lucky that i have a chance to befriend with someone who sings beautifully Vanessa Carlton's song. Here's the cover. Trust me, it's worth of your 3 minutes 48 seconds time.